The right solution for your locking components!
• Can be retrofitted to any piece of furniture
• Easy integration into your existing system
• Your employee ID card becomes the key
Retrofitting is independent of the furniture material (wood, plastic, metal, glass, etc.). The various operating options (free choice of cupboard/locker, fixed assignment of lock/user and network on card) offer you different usage options.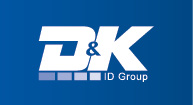 OSS Standard Offline compatibility questionairy for Electronic Locking System (ELS)
Product Name: Keylezz Latch Lock, Keylezz Turn
Product version: 1.0
Manufacturer: D&K
Further products
TANlock. Secure your critical infrastructure. The TANlock is an intelligent electromechanical lock specially designed for technical cabinets such as server racks, control cabinets and cabinets, indoor and outdoor. Due to its modularity, TANlock can be adapted to individual needs, be it the exchangeable authentication modules, by an additional DIN half cylinder or by adapters [...]

Intelligent access control systems Manufacturer-independent, flexible protection of as many doors as possible in the building without additional cabling with simultaneous, regular coordination of access rights with the central access database. OSS Standard Offline compatibility questionairy for Electronic Locking System (ELS) Product Name:Pegasys wide/slim Product Version: HW‐Version 2.1 (FW 4.4.0) Manufacturer: Normbau

ECO.Side Lock, GAT ECO.Lock, GL7p

TANlock 3, Security Drawer

Digital cylinder, c-lever pro, c-lever air, c-lever compact, remote reader, compact reader, cabinet lock

DOM ENiQ Pro / Guardian / Access Manager